Congratulations to...
guan
,
whose lucky guess of 198 was closest to the number I chose, 205. I sent a PM and am awaiting a response.
Thank you to everyone who posted.
I am thrilled with the response this giveaway received. Your pictures make this a truly beautiful thread, and I appreciate your good wishes and kind comments. And a BIG Thank You to AlbertaTime for all of his assistance. :-!
(end edit)
September 2010 is not only when I started posting here at WUS, but also when I started collecting Vintage Chinese mechanical watches. I have been very fortunate to amass a sizeable collection in a short time. So, as a way to share my good fortune and to thank everyone here for the countless hours of education and entertainment you've provided here at WUS, it's my first giveaway.
First the rules, blatantly and shamelessly stolen from AlbertaTime (I tried to think of another method, but this seems to be the most fair and open)
1) One
entry per member.
2) You have 8 days, 8 hours and 8 minutes from time I posted this to submit an entry. I will announce the name of the winner in this thread.
3) CMW Forum Moderator AlbertaTime (Ron) is in possession of a number I sent him. The number is between 1 and 888.
The winner is the person who guesses closest to the number that Ron is holding. In case of a tie (unlikely but possible) the
first
closest entry wins.
4) All entries must be posted in
this
thread.
5) There will only be a maximum of 888 entries accepted.
6)
To make the thread beautiful, I'd love it if folks who have a Chinese mechanical watch (or a few) would post their favourite Chinese watch along with their entry.
7) An entry without an accompanying photo is still a valid entry!!!
8) The prize will be sent to the winner at my expense but probably not by the most expensive and fastest method - Any duty/taxes etc is the responsibility of the winner but the package will be clearly marked as "gift".
8) The prize has been tested by me and is in very good working order, but given the vagaries of international shipping and of vintage watches, I cannot guarantee it will land in that shape. It is, however,
free
so complaints will be laughed at :-d
10) The prize is:
This

Bao Xuan

, made in Jieyang
: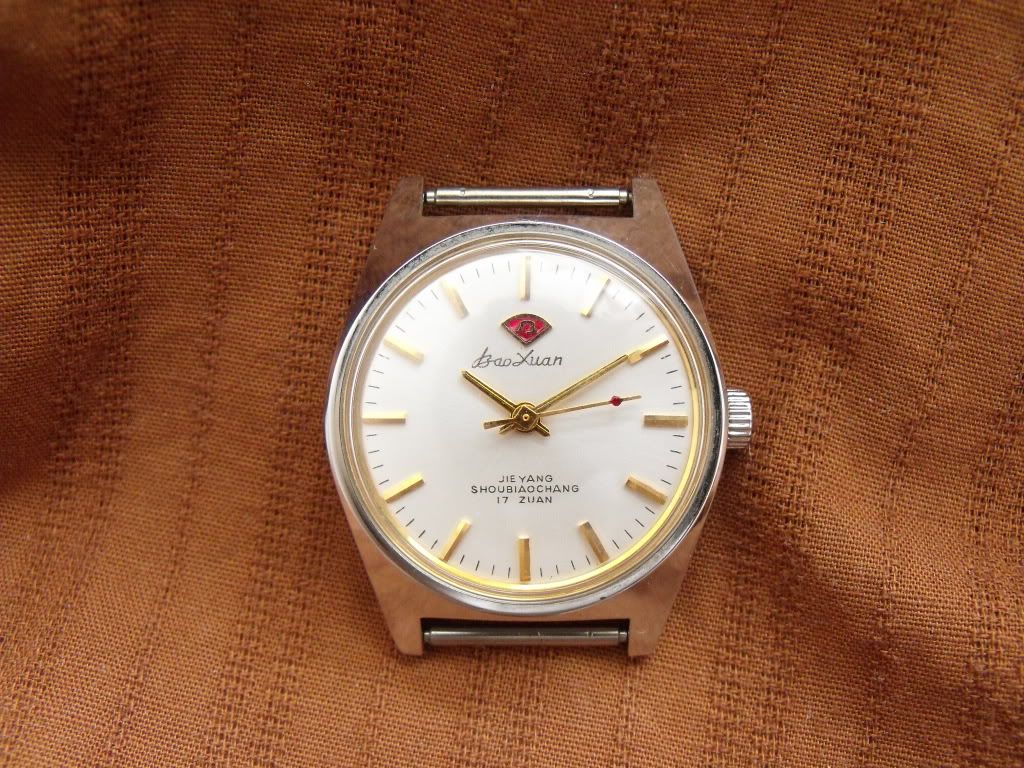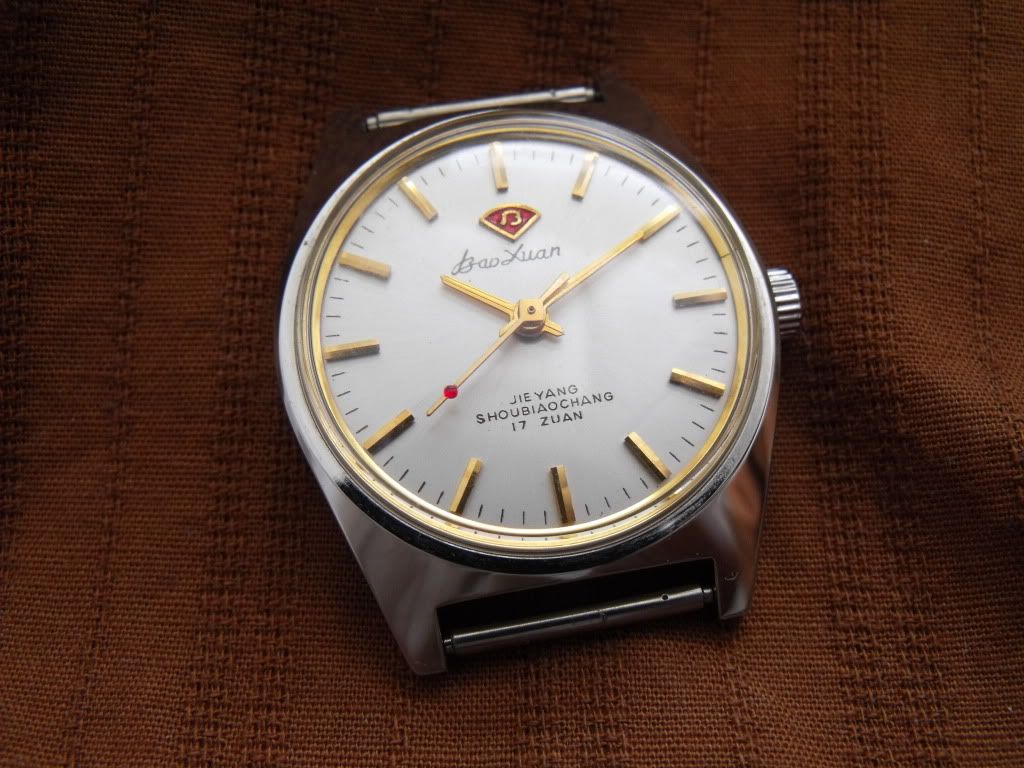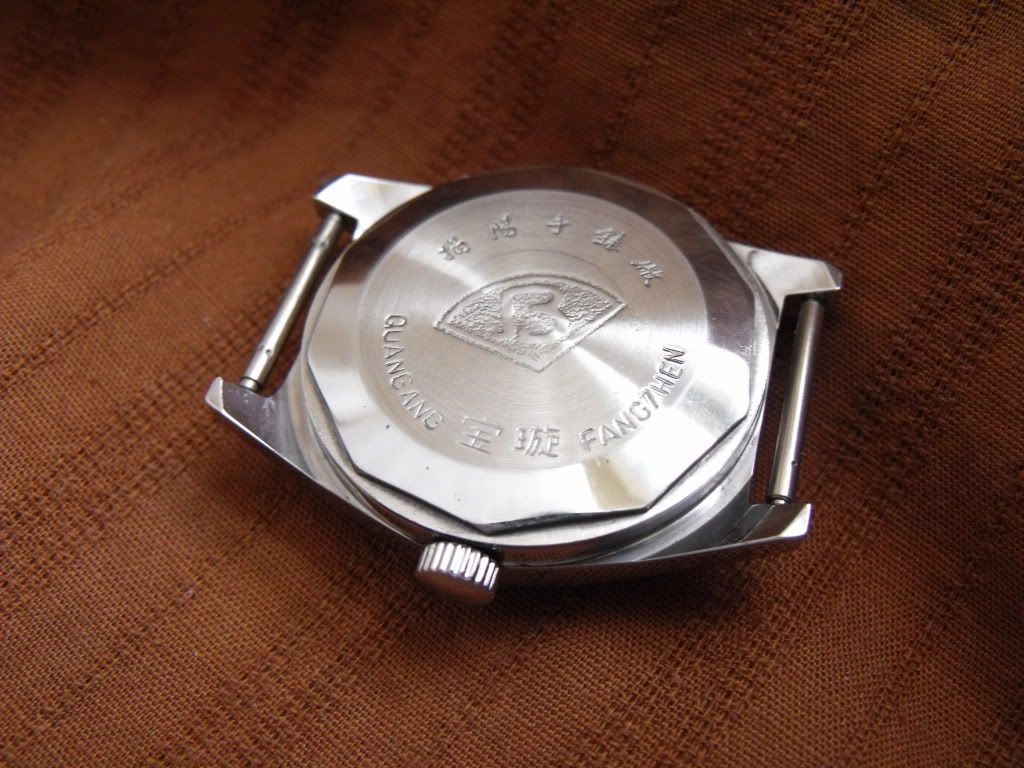 Bao Xuan brand watches aren't difficult to find, but to get one in good condition presents more of a challenge. I didn't open it, but it should have a 17 jewel upgrade of the reliable SN-2 movement, like the one in this picture: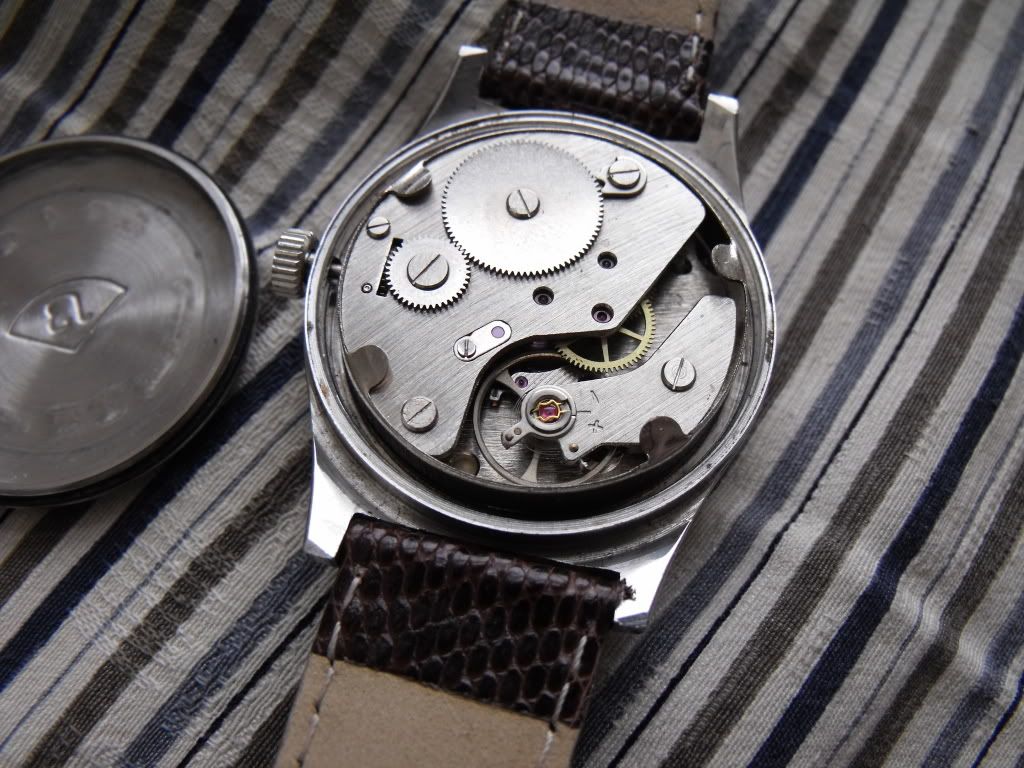 If the winner wishes, I will send it on an inexpensive strap.
Thank you and good luck everyone!