Discussion Starter
·
#1
·
Before I got my m310s (8169.310), I kept my eyes on 819.310, the Rolex sub homage watch with ST21 movement.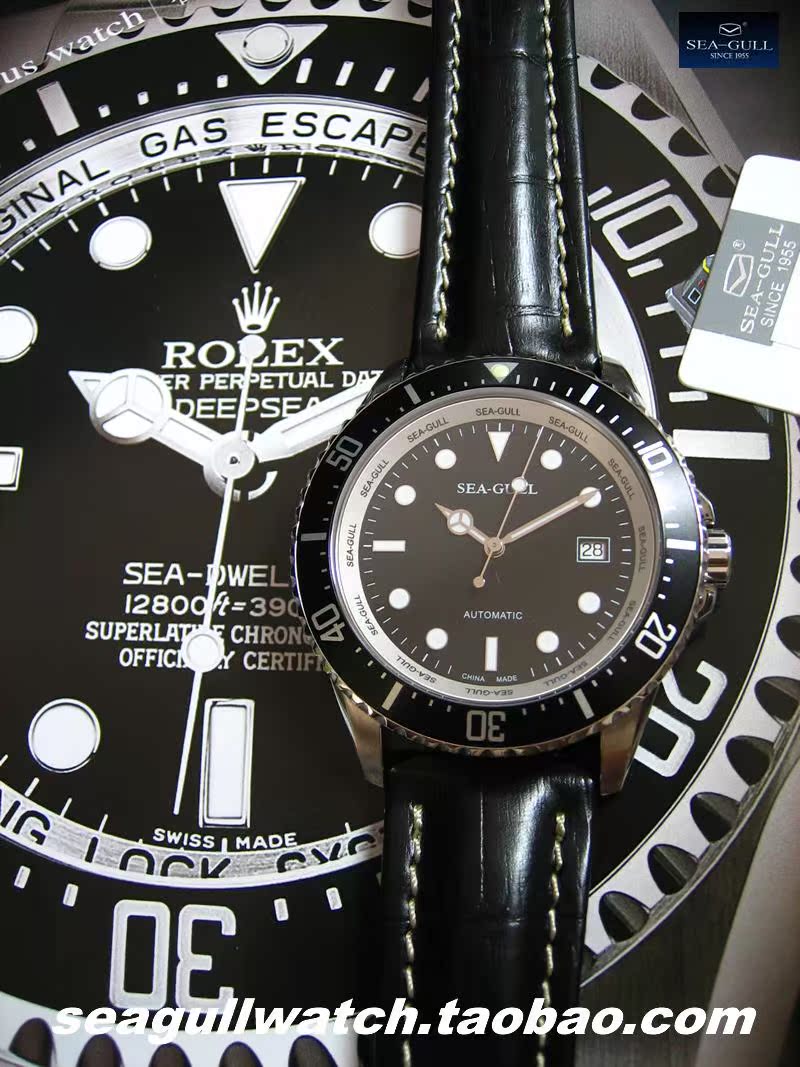 But I chosen the 8160.310 cause the original design is more interesting for me. However the ST6 Rolex sub homage picture from Ron's museum never go out of my mind.
http://www.rongood.net/amch/Chinese_Mechanical_Watches/index.htm?83_M
I love the Mercedes hand and the logo which disappeared in modern SEA-GULL. A taobao seller (who is also my friend now :-!) collected all parts of the ST6 in several months and finally assembled a new ST6-D3 for me. :-!
Here are pictures
zoom it in
zoom it in
shinning gold, LOL!
zoom it in
3D logo
zoom it in
lume still works but I do not know how to shoot lume in my canon IXUS IIs
zoom it in
original bucket
zoom it in
case back
zoom it in
The watch is rough a little bit cause all parts was built long time ago (20 or 30 years), but it does not matter.
The surprise is its incredible accuracy, runs +9 seconds in 72 hours.