I was dropping some watches off for a client near Guildhall in the old City part of London and remembered about the museum so thought I would pop in for a look. I am amazed I didn't go sooner, but for some reason never made it in.
It is a single room full of seriously serious horology and lovely lovely pieces.
George Daniels who was a Master on the Company and received a gold medal, so no surprise to see some of his pieces and a Roger Smith watch (not in the photo)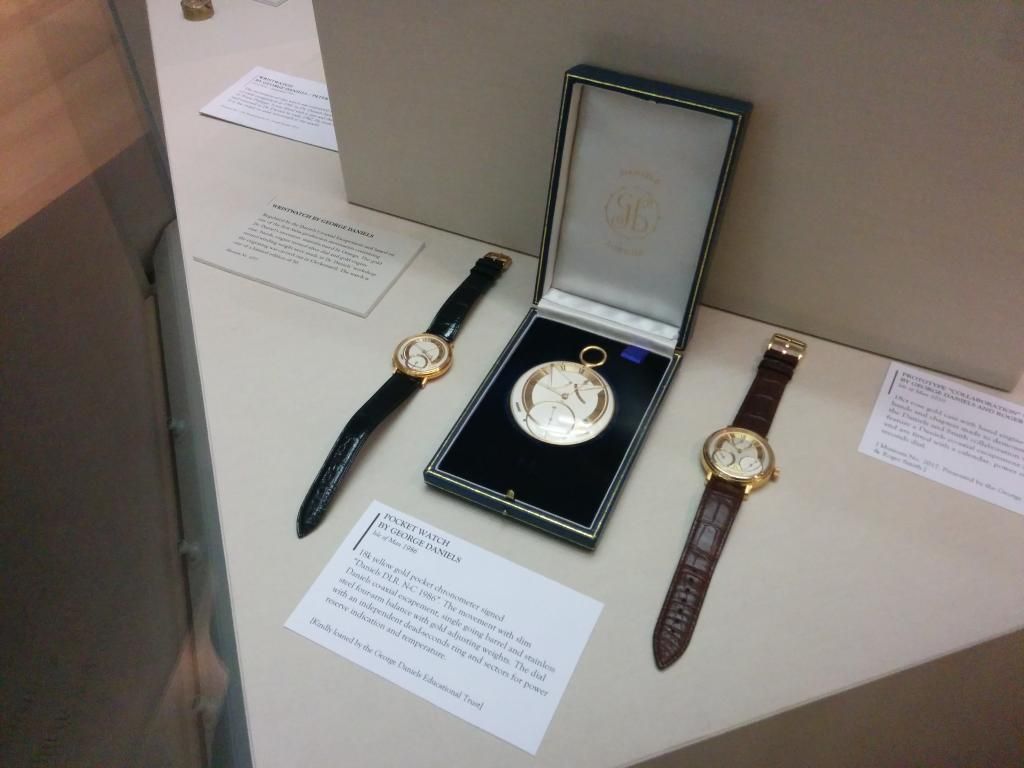 The exhibition starts off chronologically and has some very early pieces from the days on blacksmiths
This 'dock' reads the time from the pocket watch and chimes it when it is 'docked'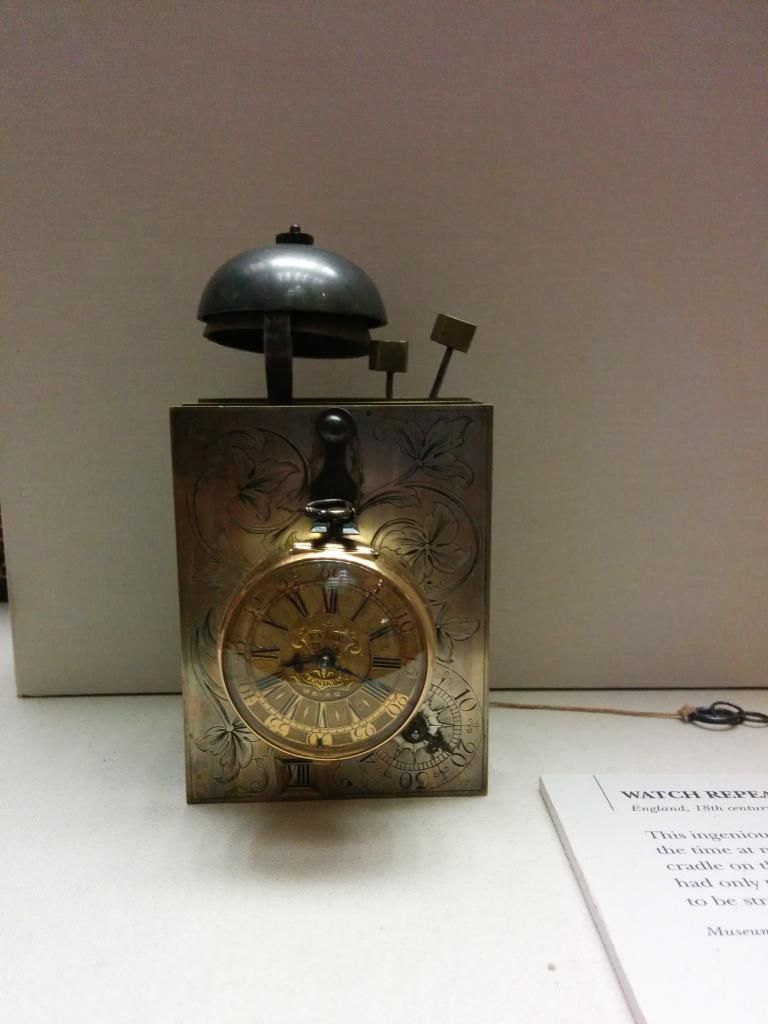 A nice astronomical clock
A decimal watch with normal time displayed in the subsidiary display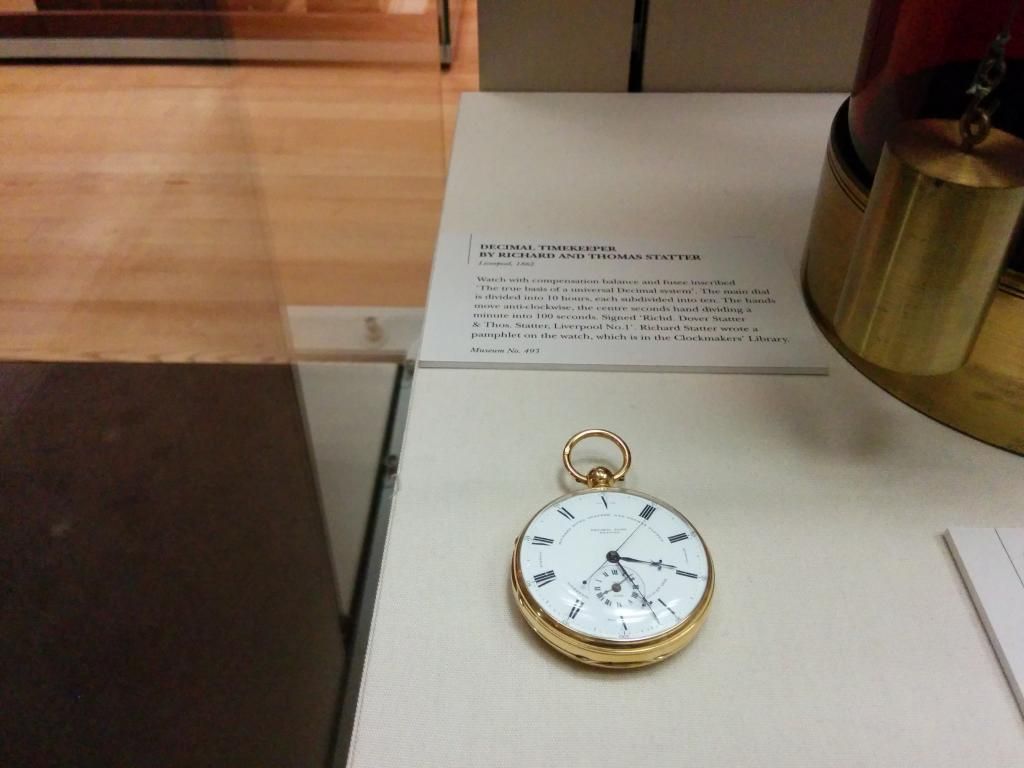 One of a collection of parts from the specialist separate areas in watchmaking, displays of hairsprings available, decorated cocks, hands etc. for the person assembling the watch to choose from.
The tool box on the left is about the length of an A4 bit of paper but half the width and was an escapement makers complete tool kit.
Some beautiful early decorated watches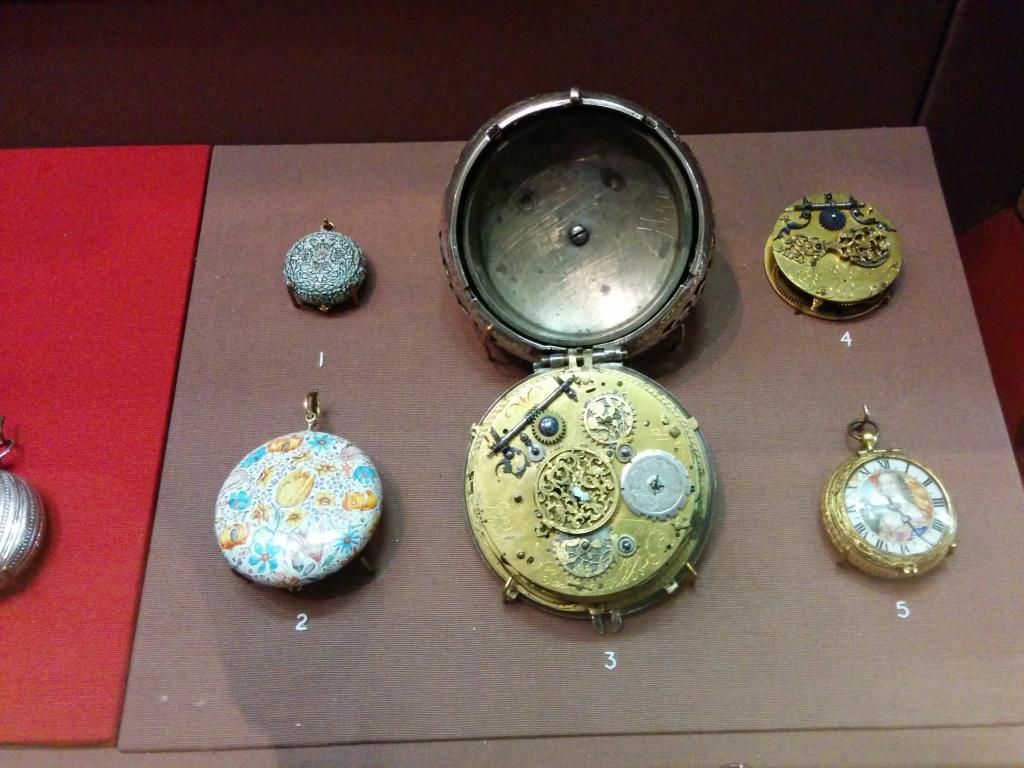 A selection of Earnshaws and one Arnold and Earnshaw
If you have ever read the story of the lady selling time (recommended) then this is her Arnold watch which sold time to all the famous clock and watchmakers of old.
Chronometers to include a Breguet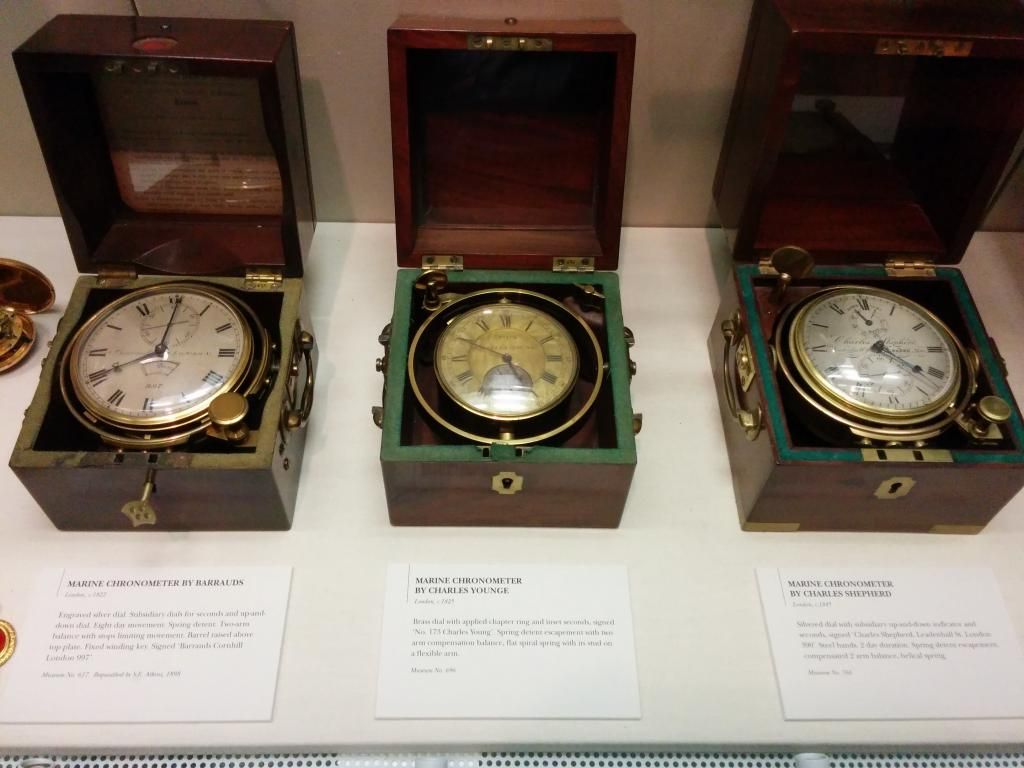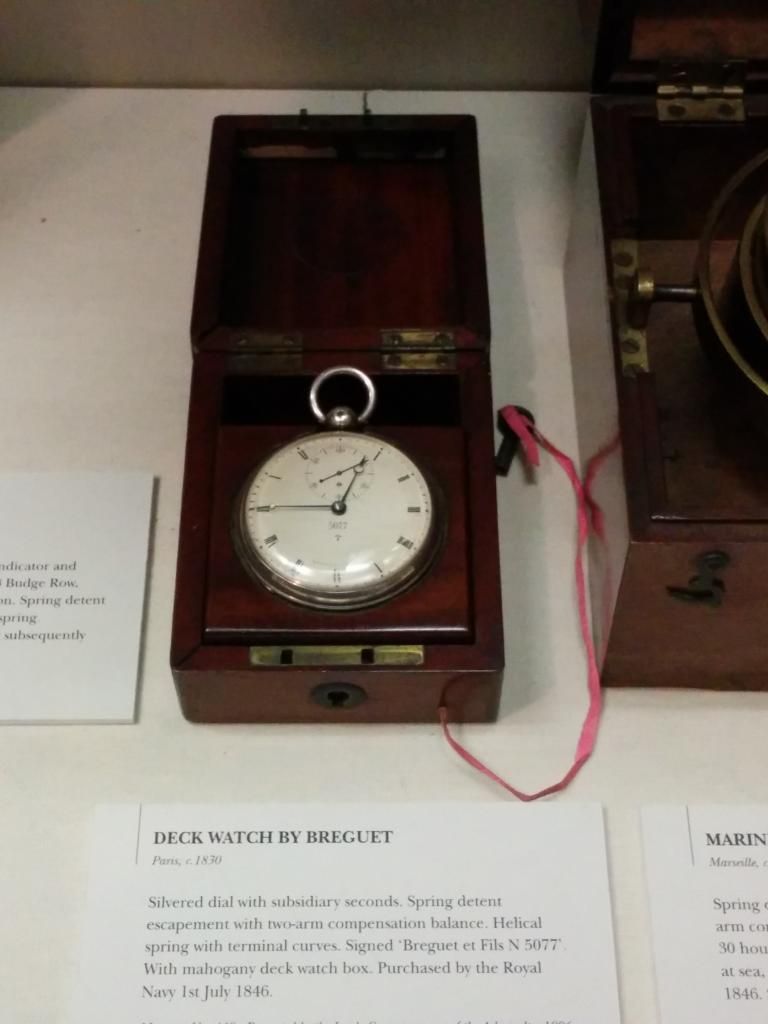 Some of the many keys on display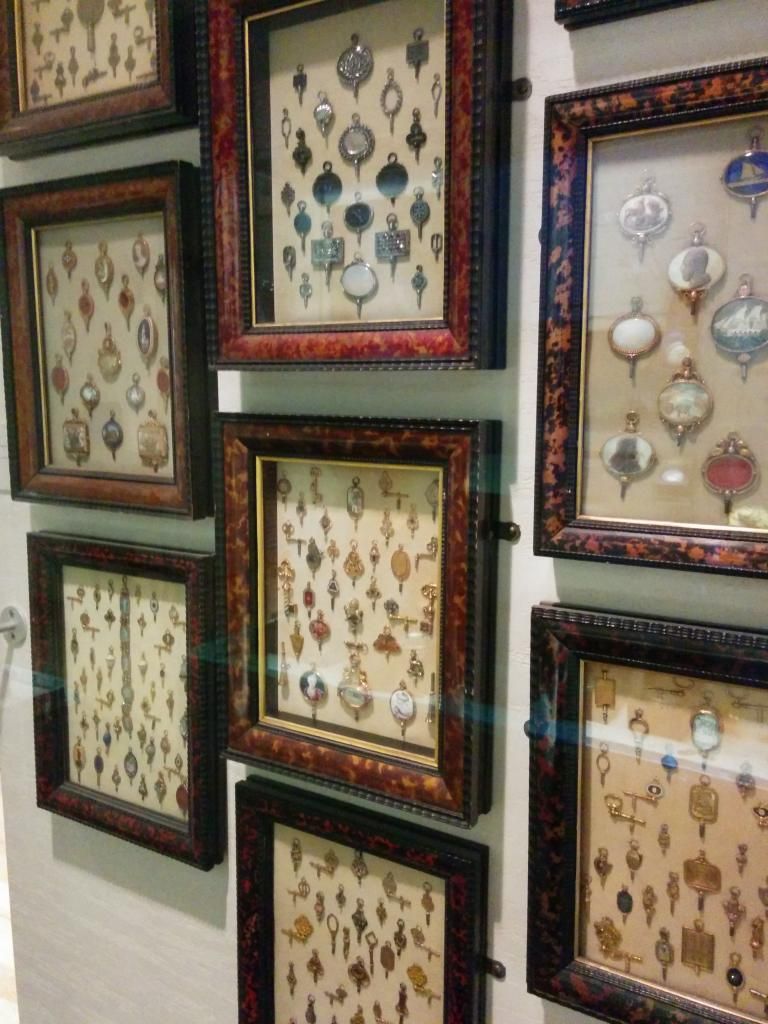 Some early wristwatches left was 1915 right was late 1890's from memory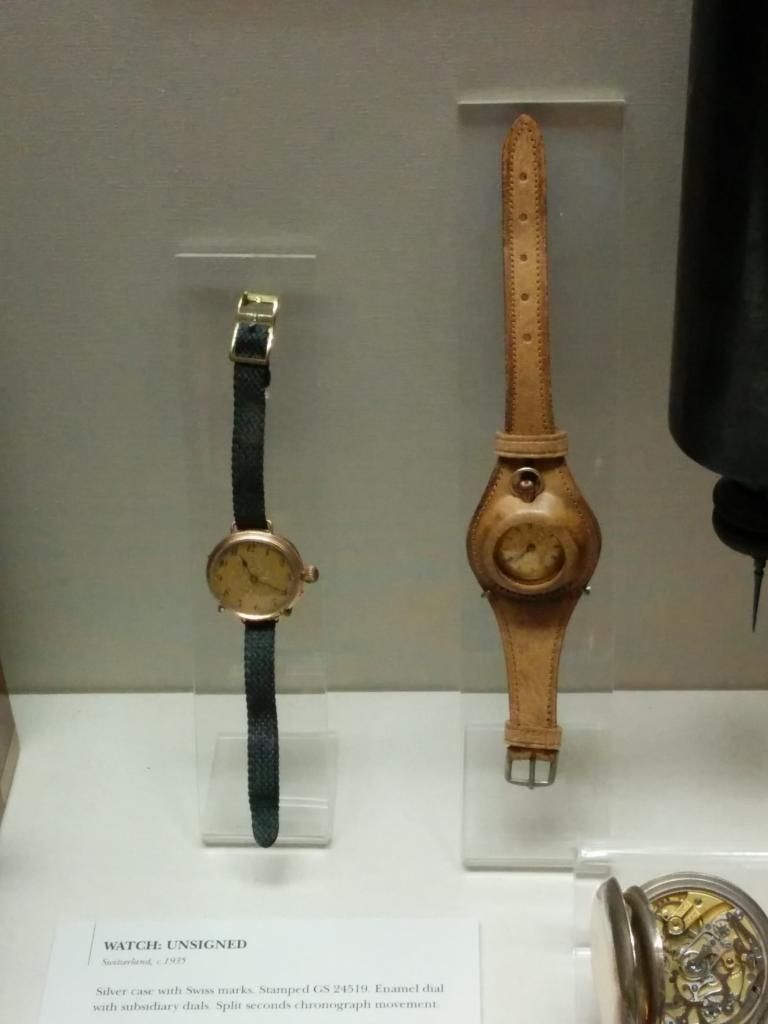 A complete collection donated to the museum, full of some serious watches
Girard Perregaux Tourbillon
A ladies wrist watch from 1780
Lots of Breguets, but this one really took my fancy due to its wonderful symmetry
A selection of Mudge parts and complete chronometer
Harrisons famously lost/unmade watch
Harrisons own personal pocket watch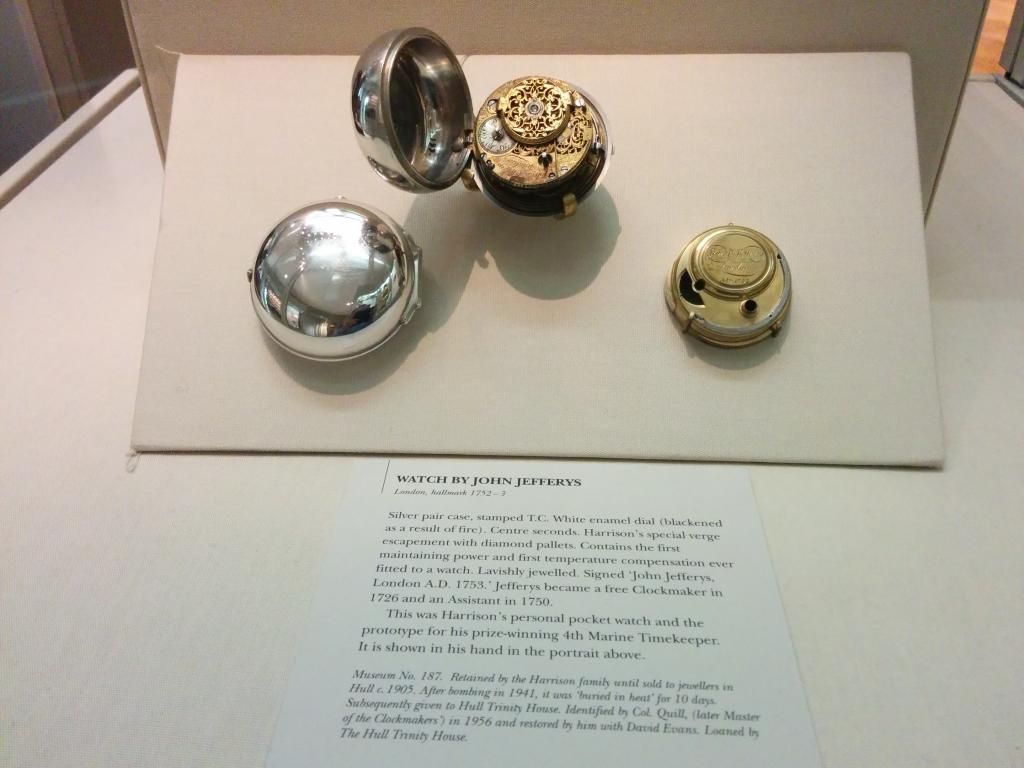 Information and drawings about H1
H5 naked! They have given the case dial and hands to the Grenwich Observatory for a Longtitude exhibition, no worries because it means you can see the usually hidden movement in all its glory. Photos do not to justice.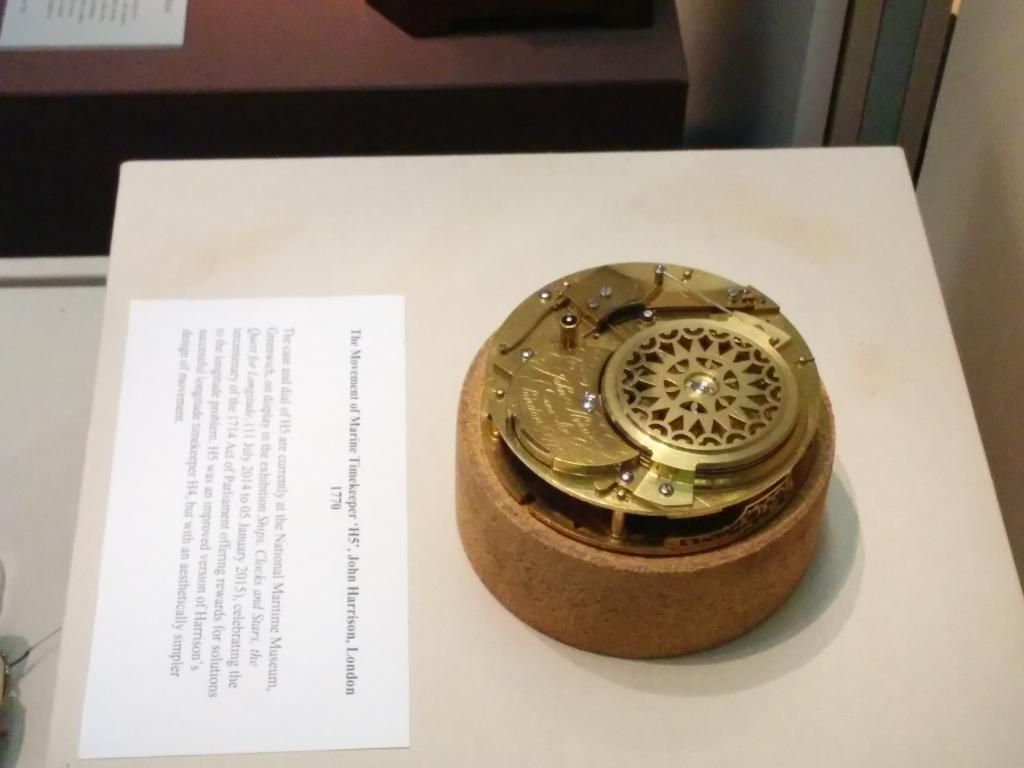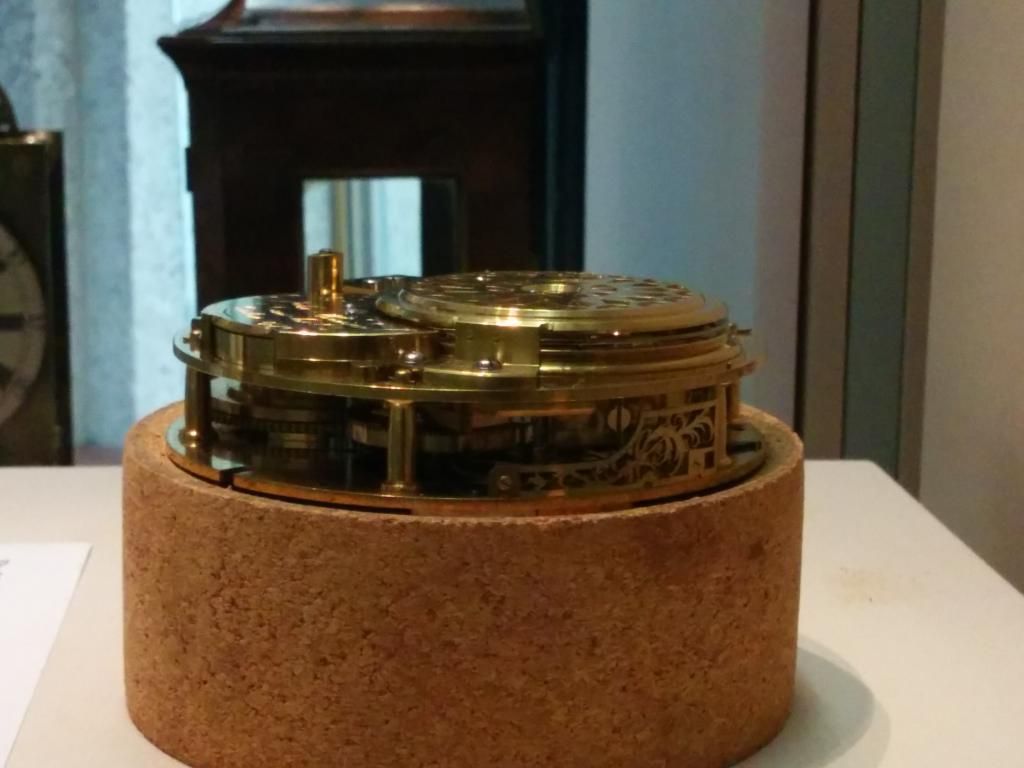 This is a small amount of the watches and clocks they have in the museum, which is free to visit. So well worth a visit