Discussion Starter
•
#1
•
Hi guys
I am planning on getting the bracelet for my pre-co-axial DeVille (sad that it doesn't get much attention these days with all the new DeVilles out but I still love this classic). It's on the furthest left in the pic. I'd love a rice bead bracelet or the standard bracelet, whatever it is, if anyone can chime in I'd much appreciate it.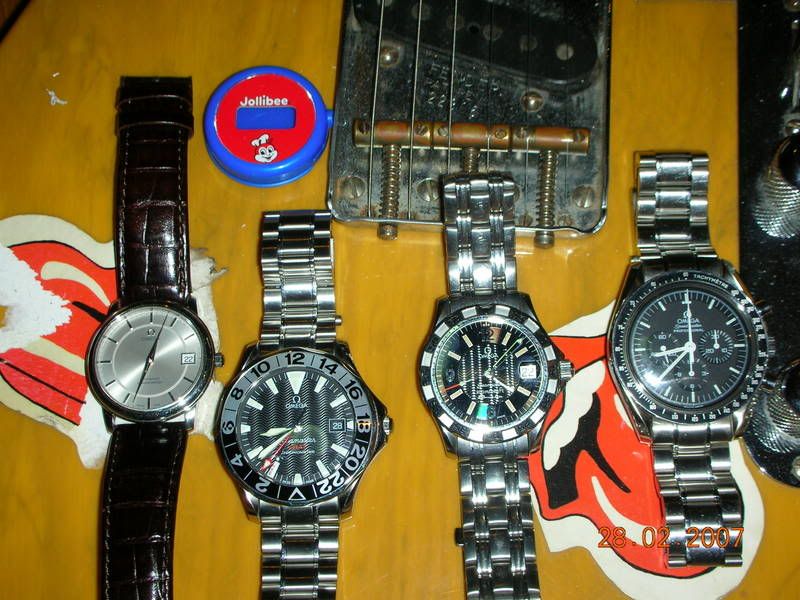 This DeVille was purchased sometime 2000-2001 brand new at Frankfurt Airport and I had always meant to get the bracelet for it, I guess now is the time. Ofrei has it for sure but I don't have the case number for reference.
More info: DeVille Prestige Automatic, 37mm, Chronometer. This was on their website as late as this year before replacing it with all the co-ax models. This makes me thinking about getting a co-axed DeVille in the future but I'm not so sure...what do you guys think?
Any help would be appreciated.
Glimmer