Discussion Starter
·
#1
·
This is a different sort of WTB thread, so please read carefully! I am hoping to buy
my
Speedmasters back, so any offers to buy yours will be respectfully ignored (thank you anyway!).
Those who may know me from other forums or IG etc might know that I experienced a major theft in the fall of 2019, that included both my Speedy Tuesday and my Ultraman Limited Editions. I really liked both of them and really want them back. So, I am prepared to offer
$500 each
for their return,
no questions asked.
Speedy Tuesday Limited Edition # 103 / 2012, serial number 78760302 - photos of warranty cards and LE booklet for proof:
Speedy Tuesday Ultraman Limited Edition # 156 / 2012, serial number 78800112 - photos of warranty cards and LE booklet for proof: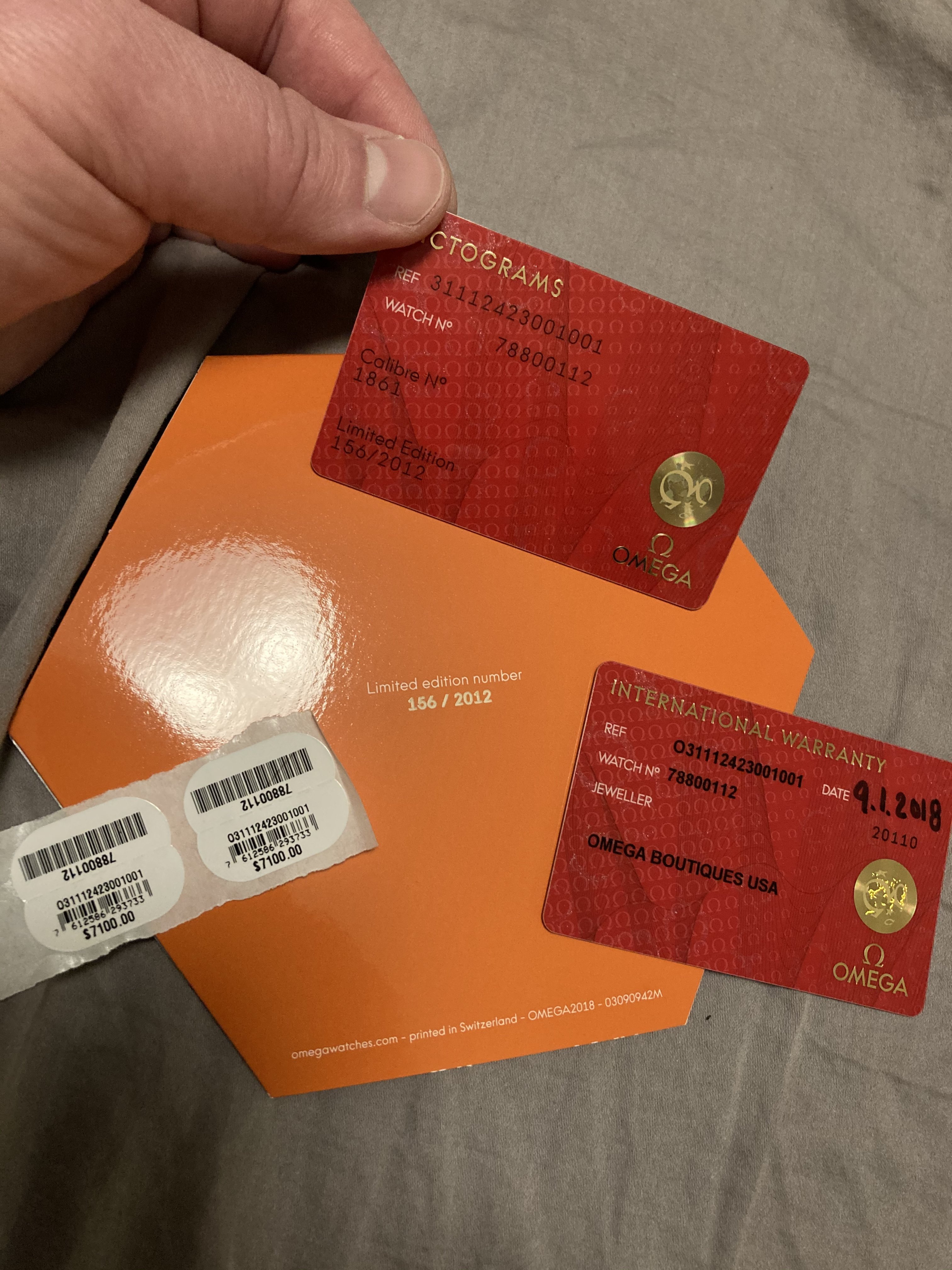 I still have the full sets for both watches, so you'll understand that I really am not considering purchasing new ones. Additionally, if you are still not sure that these watches belong to me, I can furnish the original purchase receipts for both, in my name. I can also get a copy of the police report for the burglary.
This offer also applies to information that leads to recovery
- even if you are not in possession of the watch but give me information that leads to me getting one or more of my watches back, I will pay you the reward. Thank you.