I am looking for a Helson Sharkmaster, Sharkdiver, Buccaneer, Blackbeard or something similar. Looking mainly for dive/tool watches and I have owned Helson's in the past and really liked them. I will also consider Omega or Breitling in trade for both of my watches below. Obviously, something that is comparable in price to mine so it would have to be quartz more than likely but I do have a little cash if I need to add anything. I have an Oris TT1 Small Seconds Date black/orange that I would rate in 95% condition. The bezel and saphire are flawless and it has the usual desk diving marks on the clasp mainly and some on the bracelet. It will come w/ full kit to include extra links. I value it at $1000. Here is the only pic I have of the Oris until I get home.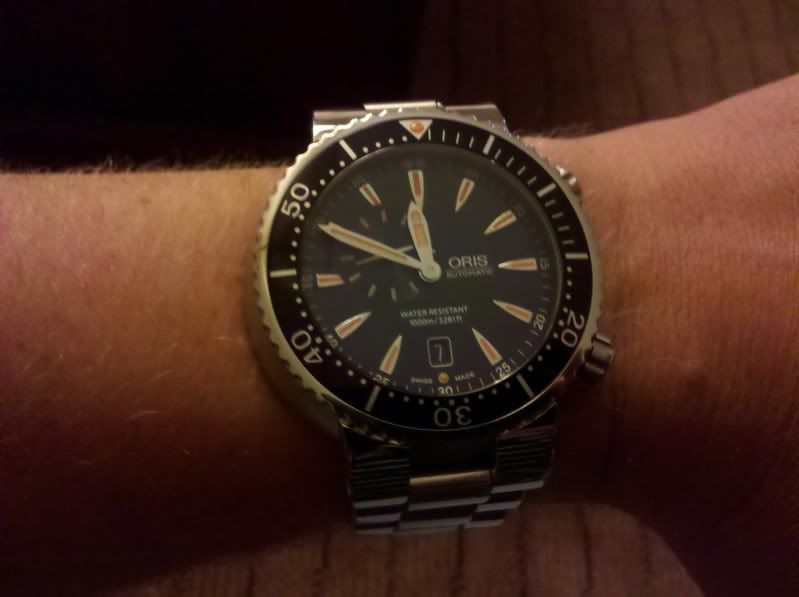 I also have a Citizen Autozilla that I may consider letting go. I value it at $650 and it will come w/ full kit as well and it has strap adapters. It is in really good shape w/ the exception of a hairline scratch on the saphire @ the 6:00 position. It is directly over the 6:00 marker and is very hard to see. You have to turn it at an angle to see it. It also has a scuff on the bezel around 12 o'clock. Here is the only pic I have of it until I get home.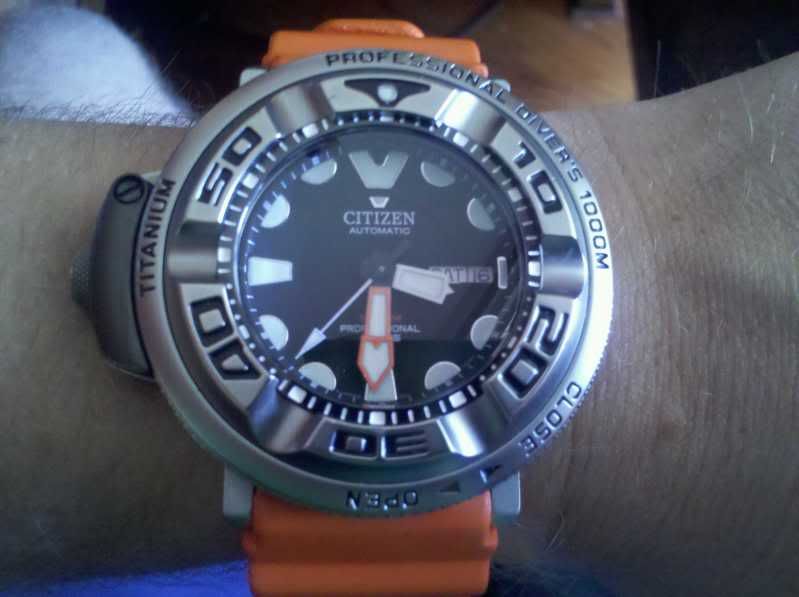 If interested please send correspondence via my email address
[email protected]
May trade for multiple watches or a watch plus cash but mainly looking for Helsons. I can get you some better pics but it may be later on in the week as I am currently at work and don't plan on being in until next week sometime.