Discussion Starter
·
#1
·
We've done this before but not in quite a while and it's always fun.
I know this is a foreign concept to all of us, but if you could only keep ONE of your CURRENT collection, which would it be and why?
For me it'd no doubt be my Damasko DA 36: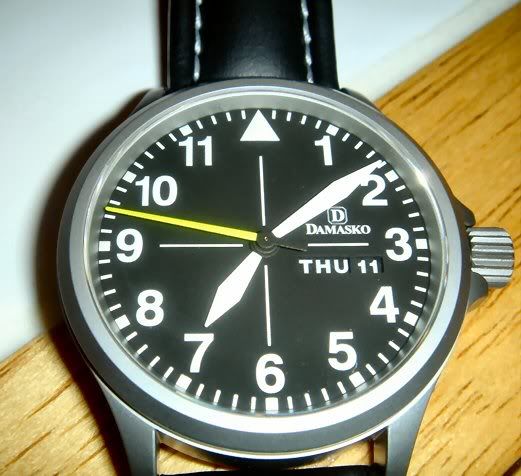 Perfect size for me, 40 mm., extremely legible, simple styling, love the long yellow sweep hand.
Technically advanced with all kinds of anti this and that (magnetic and shock). Ice hardened case that should ALWAYS look new, hardened double ar saphire crystal and accurate out of the box to +1 a day since April now.
I've owned, still own and sold much more expensive watches and this one remains my "perfect" watch.
Just can't rave enough about it
So let's see your ultimate keeper!