Discussion Starter
·
#1
·
not sure if this was covered b4, but we all are mostly male chaunivist Gs (MCG) when it comes to G Shocks....;-)
for a change, can u share the fairer side's baby Gs or casio for a balanced insights into you casio world?
there is 3 main ladies in my life, 1 too young to wear a watch yet, but collectively, the other 2 have 2 baby Gs and 3 casios now....here's 4 of them.
1. bg-158. this is about 4 years old, bought in japan
2. bg-10058v. a recent addition. my wifey loves black, so this resonates well with her.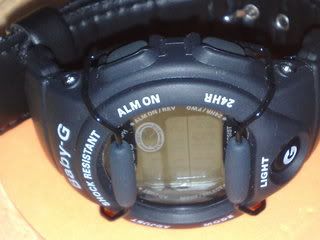 3. ldf-21. a casio. i bought this on my last hk trip. very inexpensive and very classy. quite a few variations but this is most feminine of the lot :-!
4. this one belongs to my eldest girl. she's 8 and her second `real' watch. her first real watch is a casio digital. also in blue....time for her to get use to analog face...
pls share yours.....
thanks for reading!