The Seiko SBDC005 has 20mm lugs and is fitted with the Z20 strap, whereas the smaller SKX series watches have 22mm lugs. Many have wondered why Seiko went with a smaller width strap on a much more massive piece. The most common speculation is that the smaller strap coupled with the partially shrouded bezel give the watch a slimming effect.
As I own a couple SKX watches I happened to have an extra Z22 and thought that a simple modification would make it fit the Sumo's narrower lugs. As the Z22 is overall wider I wanted to see if it provided the watch with a more balanced look. With a trusty razor blade I trimmed and extra millimeter off each side of the strap and it fit into the lugs perfectly.
Those crafty Japanese were right on the money. At first glance I thought this was going to be great, and I even took the strap off and shaped it in some boiling water to curve to the wrist better. However, once reinstalled and on the wrist I realized that the little extra width really made the watch appear even more massive. Now as a disclaimer I an not a very big person. At 5'10 and 158lbs most diver's look big on me, but this modification put the Sumo over the top.
I present the following photos, on film the differences seem more subtile but live and in living color they are quite profound. So for me the modification while certainly granting the watch a more balanced look created a situation were the overall charater of the piece was too big. For larger people I do think that this change to a modified Z22 would be ideal.
Sumo on Z22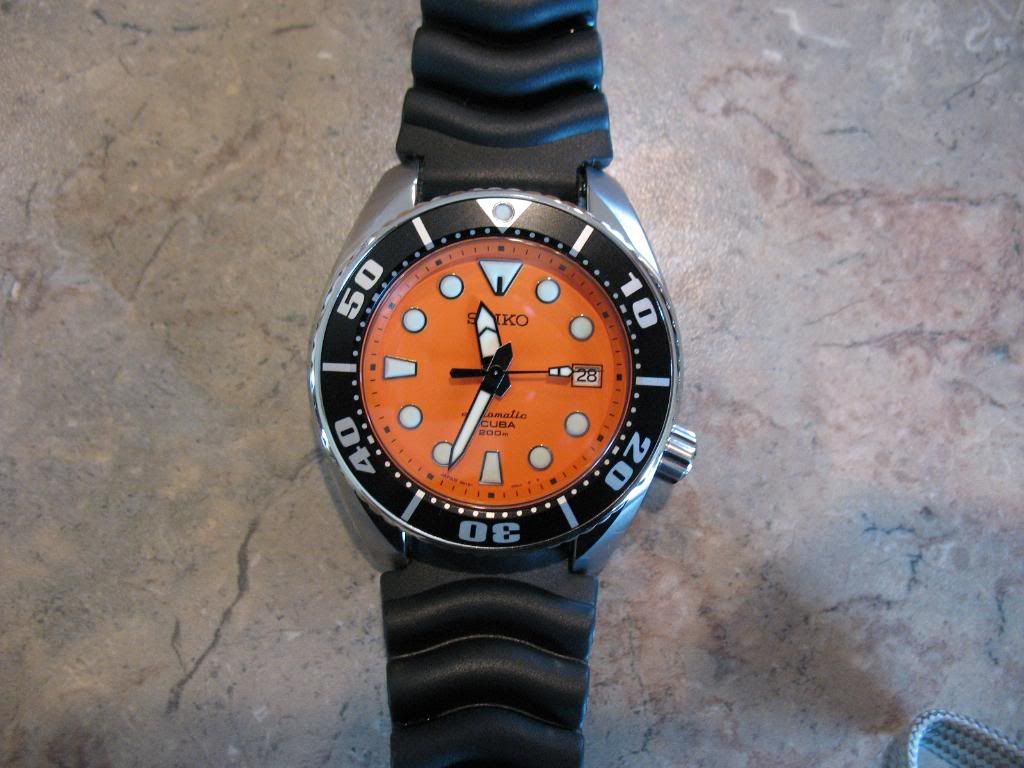 Sumo on stock Z20